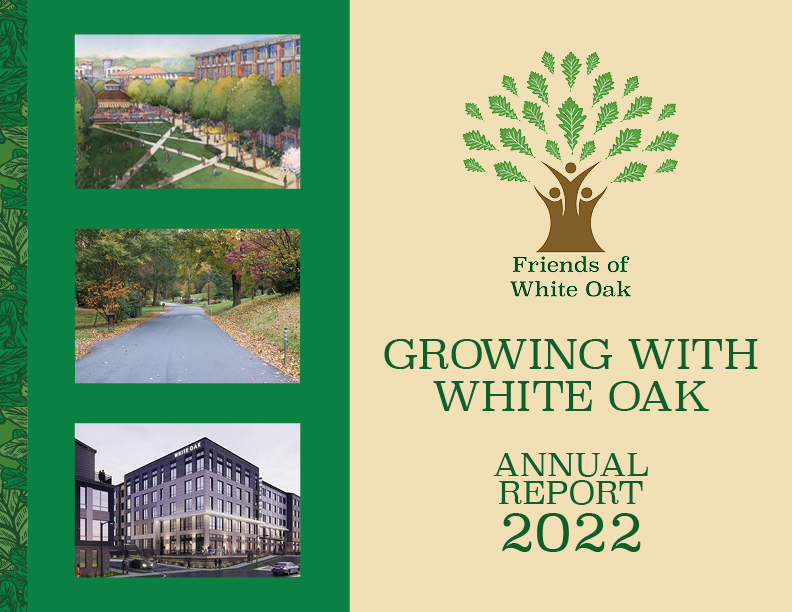 Board Members
Rachael Evans

Board Chair

Whitehall Resident
June Henderson
Vice Chair
White Oak
Shana
Davis-Cook
Secretary
Hillandale Resident
Fatmata Barrie, Attorney and Education Advocate
Bill Bently, Burnt Mills Resident
Margie Goergen-Rood, Hillandale Resident
Daria Hall, East Springbrook Resident
Ken Jones, Burnt Mills Resident
Daniel Koroma, Business Development Specialist, Montgomery County
Shane Pollin, PS Ventures, LLC
Nichole Reilly, Adventist HealthCare White Oak Medical Center
Rob Richardson, Labquest
Joshua Wooldridge, NRP Group
Chairs Emeritus
David Feehan
Elisse Wright Barnes
Board Members Page (Password protected)
Values
The values of FOWO include leadership, engagement, community, diversity, collaboration, and transformation.
Vision
FOWO envisions a district where strong professional networks, engaging public and private partners, and individuals and families contribute to strengthening the economic, social, and cultural structure of the community.
Mission
Our mission is to develop, connect and inspire individuals and businesses to build a vibrant White Oak community in Montgomery County, Maryland through educational and employment opportunities, business and housing development, and healthy lifestyles.
A Brief History
The Friends of White Oak (FOWO) was the brainchild of former County Executive Isiah Leggett and facilitated by former Kensington, MD Mayor Peter Fosselman. The goal of the volunteer advocacy group was to provide the White Oak community with information about, marshaling support for and providing guidance to the implementation of the White Oak Science Gateway Master Plan.
The first meeting of volunteer community residents, developers, small business owners, and activists was held on the evening of November 21, 2017, at the White Oak Community Recreation Center. Topics of discussion included the commercial real estate vacancy rate in White Oak, revising the name and/or the mission statement for the group, how often the group should meet, and the downed fence along Route 29 North. The Friends of White Oak was designated as a nonprofit by the IRS in 2021.
Elisse Wright Barnes and Dave Feehan were elected as the first co-chairs of Friends of White Oak and the infrastructure of the organization continues to take shape as an independent charitable organization.
The current directors continue to focus on White Oak as a Federal Opportunity Zone, promoting the area as friendly to new business and expanded biotechnology business, increased pedestrian safety, improved landscaping and placemaking, a viable site for the expansion of Montgomery College to the eastern part of the county, and the creation of a marketing strategy for the development of White Oak as a destination because of the diversity of the population and restaurants.